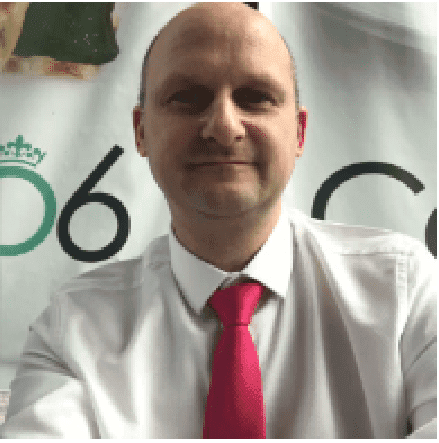 BDS, General & Holistic Dentist
GDC 171711
Dr Falk, at Old Machar, is invested in making your experience pleasant, and in concern for your health and well-being by promoting biocompatible materials and a non-toxic approach to dentistry. He is also focused on practising pain-free dentistry for those who find it difficult to get on the dental chair because of anxiety.
He then continued working in Sao Paulo from 1996 to 1998, practising general dentistry. His core belief was to promote preventive dentistry for patient welfare, so he began teaching oral hygiene and brushing techniques to children, working alongside the Colgate team. His interest deepened in toxin-free dentistry, amalgam being the most distinguished topic amongst all.
In May 1998 he moved to Portugal and worked as a general practitioner for 11 years. In 2009, he received an opportunity to be part of a new dental clinic, a mixed practice at Cove Dental Care, Aberdeen, UK. This was an opportunity to practice both NHS and private dentistry, here he began to acknowledge the adverse effect of different metals often utilised in primary care dentistry. He firmly believed in transparency from the beginning and wanted to equip the general public with knowledge concerning their health.
In 2014, He joined Old Machar Dental Care to work as a part-time associate. In 2017, he left Cove dental care and decided to work as a full time principal dentist and clinical director at Old Machar Dental Care. He specialises in general dental treatments, Invisalign orthodontic treatment and Holistic dentistry.
He believes strongly in treating his patients with utmost care, with more natural ways involving usage of biocompatible material. He realises that the holistic approach has its fair share of benefits. It is undoubtedly a rewarding place to be, promoting toxin elimination to improve health and the application of a natural, biological approach.