Best Invisalign Treatment Aberdeen
Transform your Smile with invisalign Dentists in Aberdeen
A beautiful smile has the power to transform anything. Do you desire a more attractive, straighter smile that you can't help but flash? With Invisalign treatment, this is possible. You can achieve a charming smile without most actually noticing you're seeking orthodontic treatment by visiting Invisalign dentists in Aberdeen. The whole cosmetic orthodontic treatment is available with Invisalign in Aberdeen. Due to Invisalign treatment patients' confidence level has significantly increased lately.
The Invisalign brace system is a set of removable, entirely clear aligners that are manufactured and customised according to the person's requirement and to fit over the teeth accurately. Each aligner is carefully created to gradually realign your teeth through precise calculations. There is no need for metal wires or brackets with Invisalign. As comfy and non-invasive as possible, the aligners are designed carefully to meet the dental needs of a patient. They are made of transparent plastic and are barely noticeable when you smile. Dental Invisalign fits tightly and securely because they are constructed using precise 3D scans of your mouth and teeth.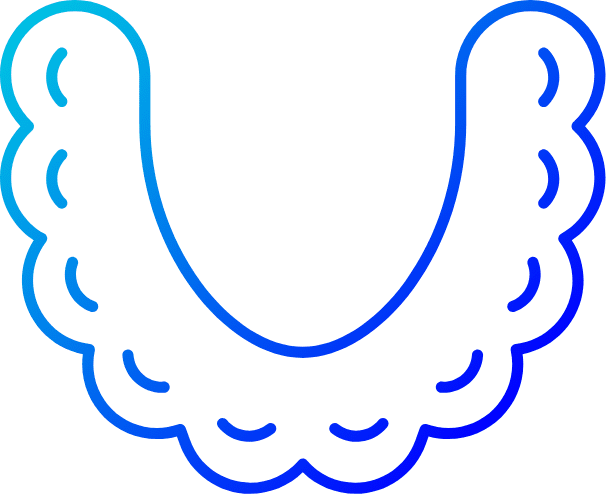 Patients determine the treatment goal and Dentists in Aberdeen give the plan
Invisalign dentists in Aberdeen carefully perform the procedure of giving a series of nearly invisible, removable aligners to straighten the teeth. Before going on to the next set of aligners, each pair is worn for a few weeks. Usually, the aligners are switched out for the next set every two to four weeks. On an average, for most of the patients, new aligners are fitted every two weeks and should only be taken out for cleaning, eating, drinking, and playing contact sports. However, it varies from case to case. The case will determine the length of the procedure and the number of aligners needed; if more adjustment is required, the procedure will take longer. Depending on the adjustments required, the Invisalign Treatment in Aberdeen could usually be completed in as little as ten weeks.
Invisalign best dentists in Aberdeen thoroughly analyse your oral health before beginning the procedure to ensure it is in good shape. The effectiveness of the treatment will depend on how well-maintained your teeth and gums are. To fully understand your smile and dental architecture, they take x-rays and scans. These will support dental Invisalign treatment planning. The lab where your aligners will be made receives these scans. Invisalign dentists welcome you back for your fitting and review your treatment plan after they've gotten your customised aligners. Dentists will also thoroughly provide tips on maintaining good oral hygiene during Invisalign Treatment in Aberdeen.
Will my treatment be over when my Invisalign is removed?
You must continue wearing the transparent aligners until your teeth are in the final position your dentist has recommended. Following treatment, dentists in Aberdeen continue working with you to keep your teeth straight and your smile radiant. A new scan is performed, and you are given a set of removable Invisalign retainers (Vivera). For additional precaution against relapse, a fixed retainer (metal wire) may occasionally be affixed to the rear of your front teeth.
Invisalign Dentists in Bridge of Don are one call away from giving information about the benefits of Invisalign treatment. After getting the correct information about Invisalign dentists in Aberdeen, you will discover why more than 10 million individuals worldwide have chosen these aligners to help them improve their smiles.